Posted by Dawn and Tamara on May 16th 2019
Wedding season is upon us and we here at Sweet Mash are super, extra excited to have a wedding in the fam coming up this June. Sydney has been a member of our Sweet Mash clan nearly since the beginning. She has somehow survived three whole Christmas seasons with us (not for the faint at heart), all as she finished college and prepared for dental school. We are so dang proud of her! As her shower rolled up, we wanted to give her the perfect gift to celebrate her upcoming big day. We turned to Southern folklore for the sweetest gift with all the feels. The tradition states that if you bury a bottle of Kentucky Bourbon exactly one month before your wedding date, it won't rain on your special day and you'll have good fortune as a married couple. The bride and groom should bury the full bottle together, upside down at the wedding site or their new home together. Rain or shine, the bottle should be dug up on the big day and enjoyed with family and friends. Now who doesn't want good weather for their wedding, but the true magic in this gift is so much more. Planning weddings, even a small one, can be so hectic and pull the previously happy couple in a thousand different anxiety ridden directions. The burying of the bourbon, gives the couple an activity to do, just the two of them, and allow them to take a breath and reconnect before the insanity of the weeks before a major life event. Like we said, the perfect gift with all the feels.
Here are Sydney and Dusty burying their Four Roses Single Barrel at their GORGEOUS wedding venue.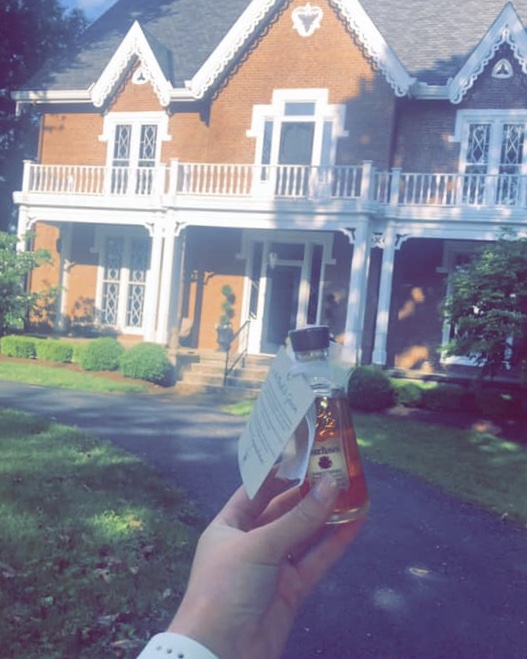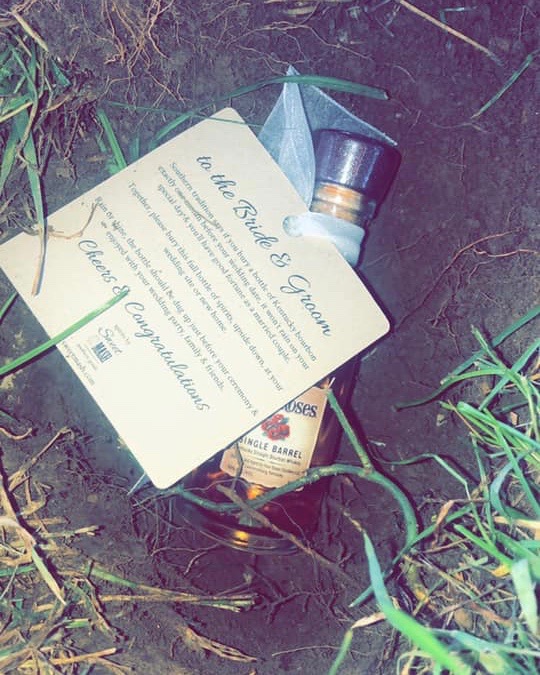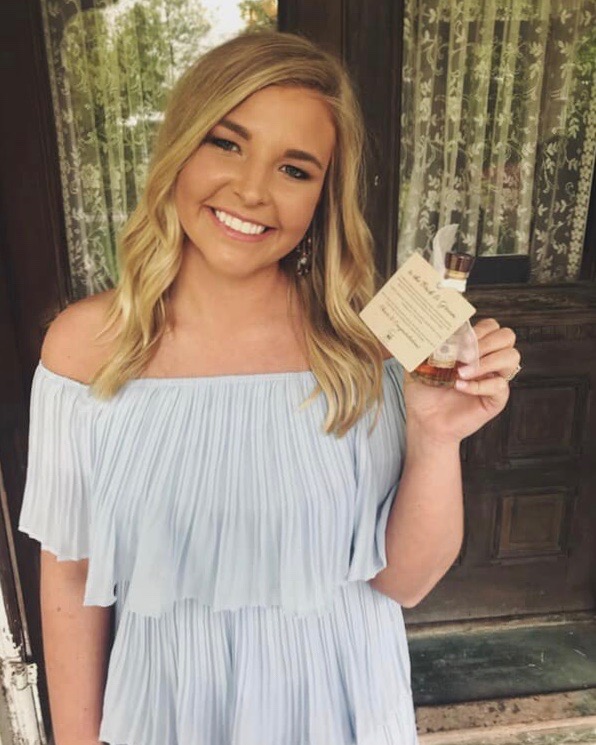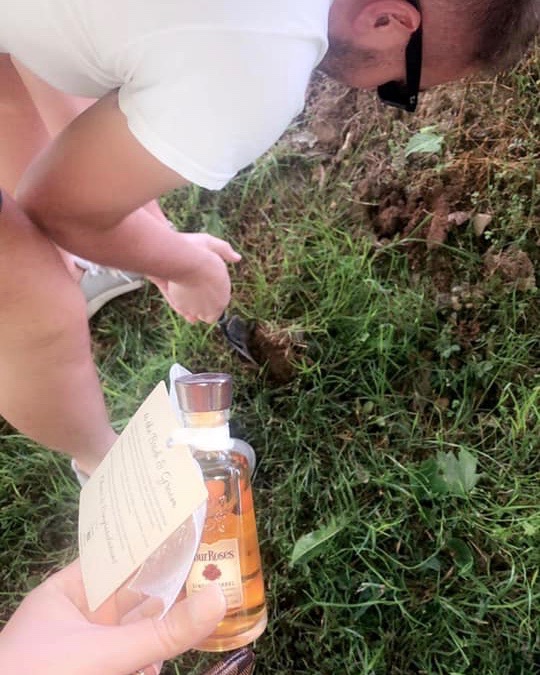 Sweet Mash has you covered if you would like to give the same sweet gift to the bride/groom-to-be on your list. You can pick your favorite Kentucky Bourbon from our curated offerings and the "Burying of the Bourbon" instruction tag is complimentary. We will even tie it on with pretty ribbon for you. We specialize in gifts ready to give!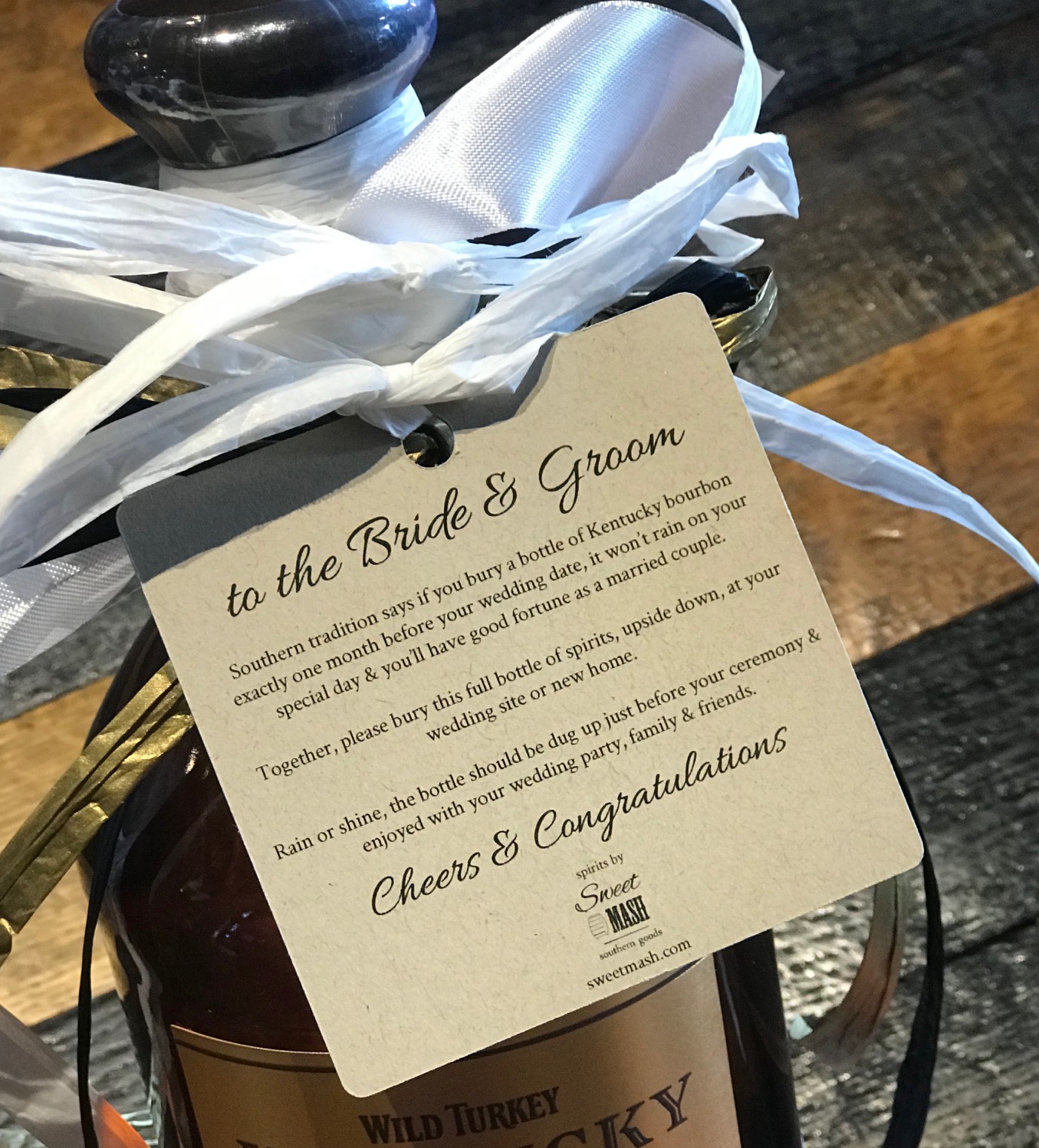 Sweet Mash loves all our brides and wedding parties! Maybe you are a guest looking for that prefect, unique gift to WOW the happy couple. Or are you a bride or groom lost as to what to give their wedding parties that they will actually love and use again. (right???). We can even research and order whatever you may have in mind. Sweet Mash is ready to help you make that ideal gift selection to fit any need. If you don't have time to come in, just give us a call. We will do all the personal shopping and wrapping for you!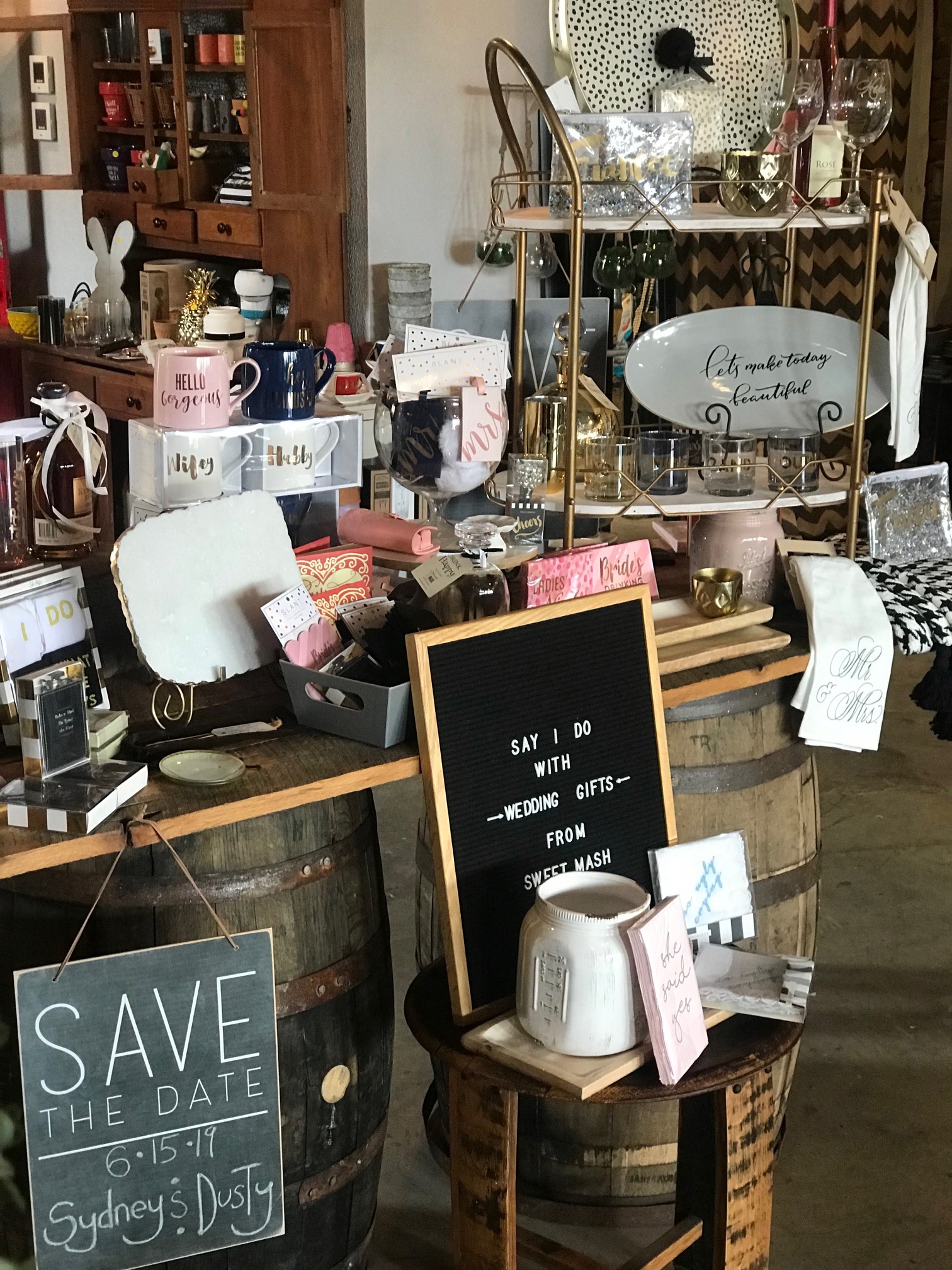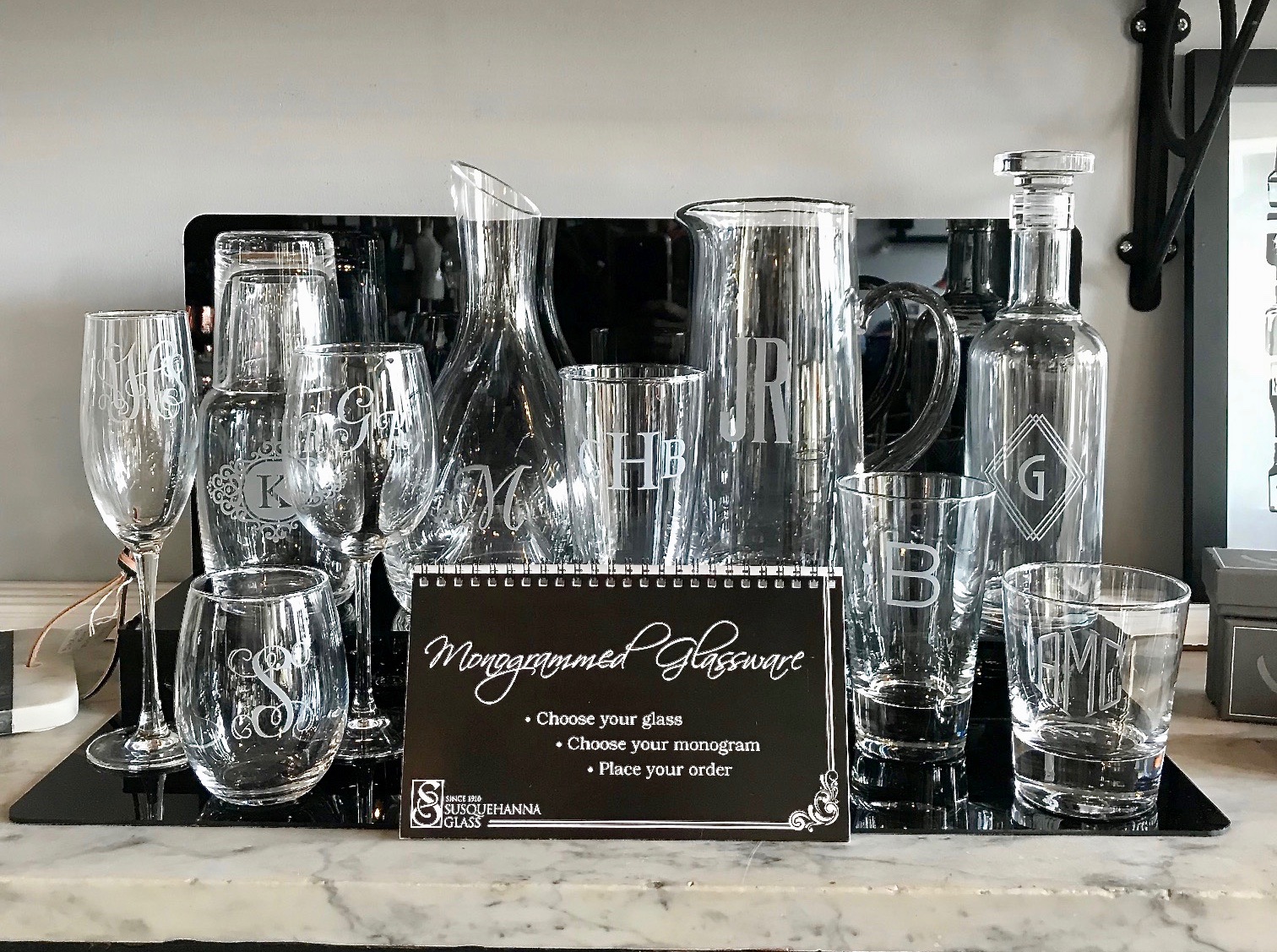 This weekend, Sydney is off on her bachelorette celebration vacay with the girls in Savannah, GA, including our other favorite helper Hallie. While we are bummed we couldn't go too (who would mind the store?) we hope she has a blast and brings back a ton of fun stories for us old broads to live vicariously through. Please take a moment to send good vibes Syd and Dusty's way for their wedding day and the many happy years to come! Sweet Mash is ready to switch over this adorable wedding countdown block for their big day.
Oh, and Lauren, you're up next!